Your website is live! Here are some steps that we suggest taking to help maximize the potential of your website.

Register for Google Business(Free)

Add a link to your various online profiles to your new website. Doing this will create valuable back-links to your new website, and help you to achieve organic rankings / traffic at a faster rate.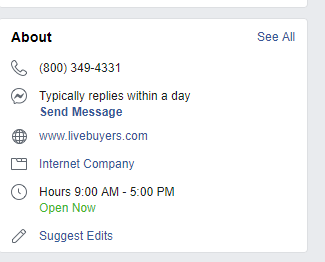 Some profiles you may want to include a link are: Facebook, Instagram, Twitter, Realtor.com, Zillow, or other real estate related websites.
3. Write Blog Posts - Writing blog posts are a great way to help generate organic visitor traffic to your real estate website. Here are some example topics you can write about:
a. Local Events
b. Real Estate Trends
c. Hot Properties hitting the market
d. Interior Design
e. Homeowner Tips and Topics
f. Neighbordhood History
g. Share a recent customer testimonial
h. Benefits of a Home Inspection
By following some basic suggestions you can do your part in ensuring your website performs at its maximum potential and generates you organic traffic.