Without a doubt every day millions of people search online for local businesses - Search strings such as "Food near me" or "Gas station near me" and yes, even "Realtor near me". If you're not taking advantage of Google Local Business, you're missing out on customers. By creating a Google Places page it will also give your website a jump-start when it comes to SEO.

Google Places is a business directory that can be compared to a phone book in the 90's. Google uses these business listings to display relevant local results to consumers searching.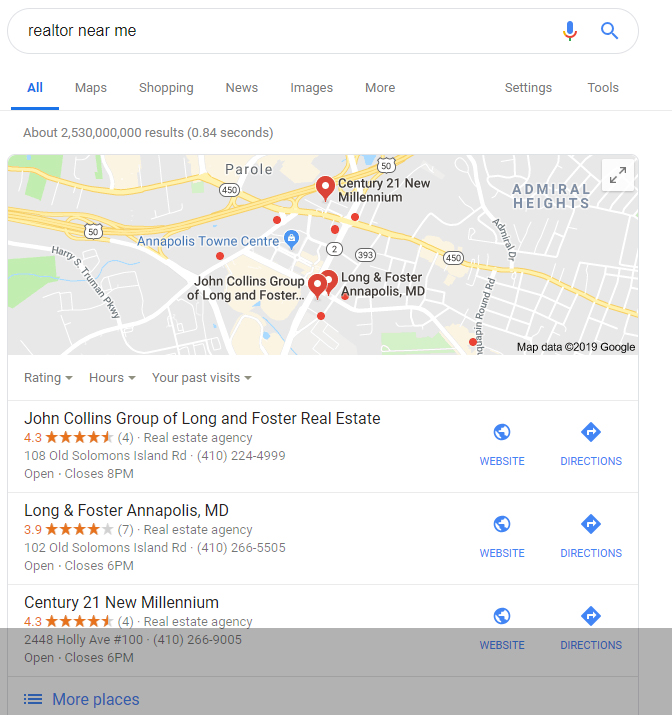 There are some requirements you will have to have in order to register for Google Places:
- A Google or Gmail account - (signup here)

- A business name and phone number( Can simply be "Real Estate by John Doe" and your mobile number)

-A physical address to receive mail - A PO Box will not work for this. You can use your office address!

1. - Go to Google Places and login or create an account.
http://www.google.com/placesforbusiness/
2. Start a listing by selecting "Create Business Account"
https://business.google.com/create?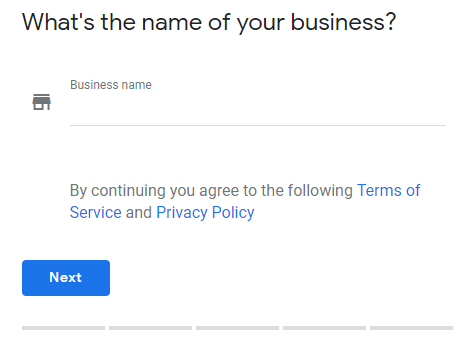 Google first attempts to ensure there is not already a listing for your business. Enter your business name to proceed. A personal business name can be something as simple as "John with REMAX Integrity", a team name, or a name that mimics your website name.

3. Enter your business information
On this next step you will enter your company's name, location, phone numbers and other contact information. You will also need to enter a description and pick what categories your business belongs to. It's best to keep this description brief and useful to customers.

4. Enter your public contact info and website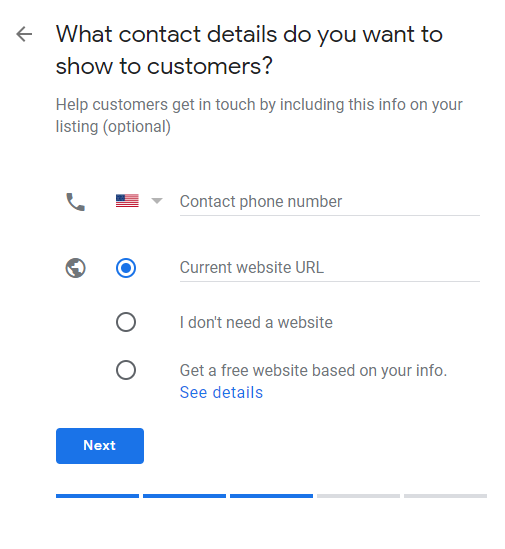 5. Finish setup
- Entering Hours of Operation
- Upload some photos of your office or company logos/personal photo
- Add additional details

6. Verify your listing
Finally, Google will ask to verify your business via mail. A post card will be sent containing a 4-6 digit code. Once you receive that post card, you will then enter the code into your Google Business account to verify ownership of the business.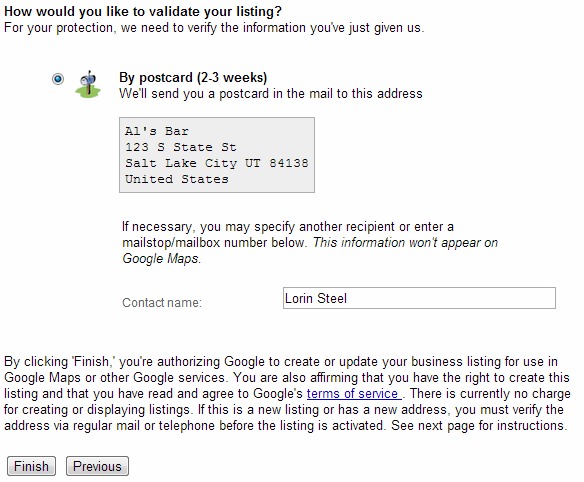 That's it! You're business will now gain extra traction from local search results.

Tip** To help increase your rankings in these "local place" search results, try asking former/current clients to place a review for you associated with your Google Place Page.