With the LiveBuyers CRM, you are able to track your website visitor activities and see when they login, as well as what listings the user looks at.

The first step is to login to your website dashboard. Once you are signed in to your dashboard, select LiveBuyers CRM from the left hand navigation menu.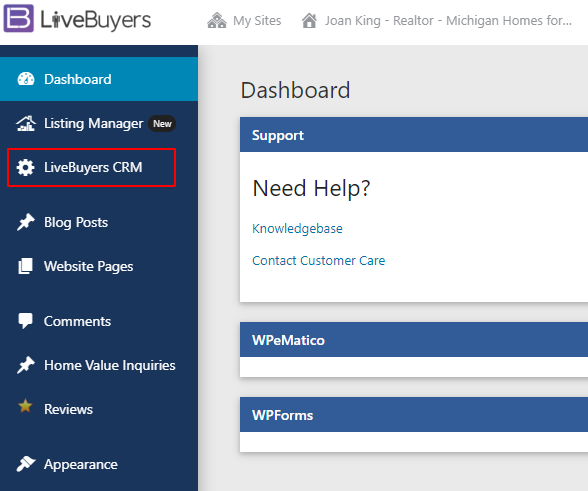 Once you are signed in, you will see a list of contacts(leads) that have been generated through your LiveBuyers website.
Select a lead, and you will be able to view when the user has logged in, and also view what properties the user has looked at by using the different tabs at the top of the contact profile. See the image below: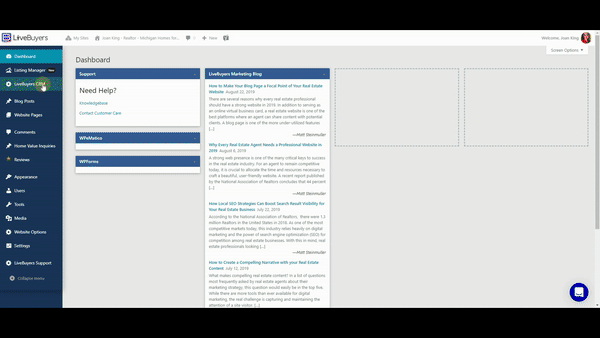 If you have any questions, please contact support!