The LiveBuyers CRM will automatically import leads generated from your real estate website. We also allow for importing leads from other sources, as well as exporting leads to other systems.

We understand you may already have a follow up system in place. In addition to manual exporting of leads, we can also setup automatic lead rules so your leads will automatically post into whatever system you may use. Whether its our CRM or another companies, we encourage using it!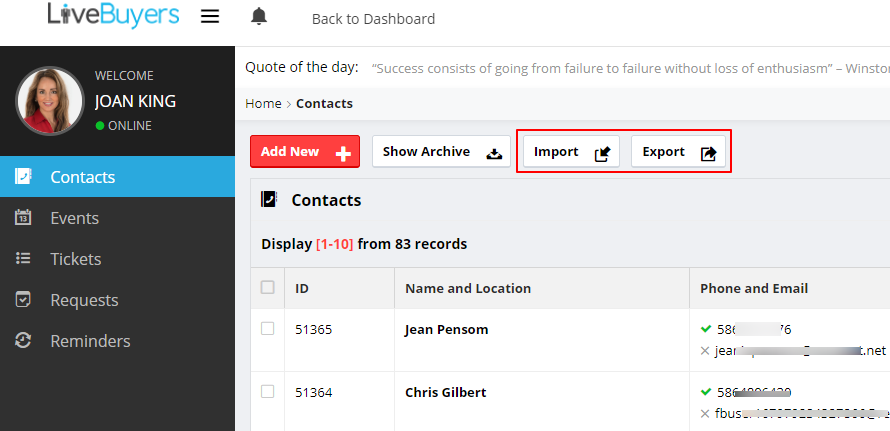 CSV Format for proper import:
Column 1: Title
Column 2: First Name
Column 3: Last Name
Column 4: Gender
Column 5: Birthday
Column 6: Marital Status
Column 7: Type
Column 8: Group
Column 9: Rating
Column 10: Email
Column 11: Phone
Column 12: Mobile
Column 13: Location
If you have any questions, please contact customer support.